Spike's wide and varied illustration career has meandered around the world of editorial, publishing, advertising and all sorts of other stuff, pretty much successfully, for the last quarter century.
Here at LandofSpike the main focus is the everyday professional activity of Spike's illustration & cartoon output.

In our galleries you can find just a small sample of the thousands of images that lurk in the LandofSpike archive. Most of those featured here, apart from a few old favourites, are from the relatively recent past.

There are, however, also images of found and manipulated objects, daft photos and constructions, balance-y sculptures and pictures of fruit with eyes cobbled onto them.
We have links to offsite collections of Spike's imagery and also information about his BeesofSpike apiary.
And bubbling just beneath the surface are ongoing projects of all kinds which we'll be documenting, when we can, in our LandofBlog.
The pages of sketches, the creature pages and the pages which are fueled by Spike's Grammar Obsession are currently offline.

We hope you enjoy your visit to the LandofSpike.
Spike is represented by the Arena Illustration Agency.
Welcome to the LandofSpike
LandofSpike is the online presence of illustrator, Spike Gerrell.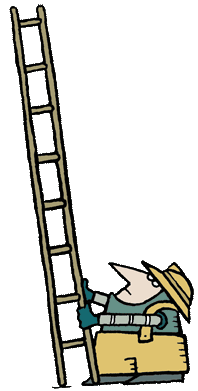 Navigate through the galleries to view images from the LandofSpike